Betz, Rossi, Bellinger & Stewart Funeral Homes serving Amsterdam, Gloversville, Fultonville, Canajoharie and Broadalbin, New York

The staff members of Betz, Rossi, Bellinger & Stewart Family Funeral Homes will guide your family in creating a meaningful ceremony to honor the life and memory of a loved one. A ceremony can be anything you wish it to be: simple or elaborate, traditional or unique. No matter how it's tailored, such a ceremony is an important step in recovering from loss.
Our Community Events
Friday, May 6, 2016

The Amsterdam Rotary Club Proudly Presents Laugh In and the Age of Aquarius Co- Hosted by Montgomery County Executive Matt "Rowan" Ossenfort and Our Own Pete "Martin" Rose. Show Times: Friday, May 6th and Saturday, May 7th at 7p.m A Wonderful Community Event to Benefit the Community. Read more
Featured FUNERAL HOME Services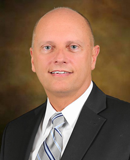 A Letter to My Community Family
John Stewart
Funeral Director, Betz, Rossi, Bellinger &
Stewart Family Funeral Homes
Read More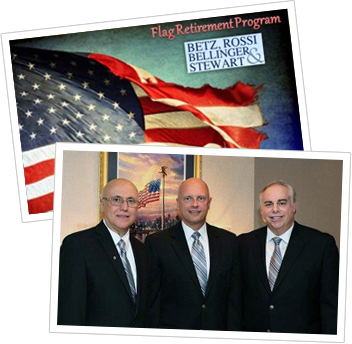 A Letter to My Community Family,
We have been proudly serving families for the past 155 years. Our professional and compassionate staff is available 24 hours a day to assist and guide you. We attend to all the details from the time we are contacted until long after the service takes place to make sure that the life of your loved one is properly celebrated.
We are proud to be the largest funeral home group in Montgomery and Fulton Counties with staff members that have years of experience caring for families and are home-grown residents of the communities we love and serve. We know how important it is to give back to the community, so we partner with the Boy Scouts of America to participate in the Honoring Old Glory Flag Retirement Program. Members of the community can donate their tattered, torn or faded American flags at any of our locations so that they are retired in a dignified way.
All of our staff members are highly trained and committed to providing exceptional service, value and care. We offer many service options which are unique to Betz, Rossi, Bellinger & Stewart, allowing you to create the perfect experience that honors your loved one and meets your every need.
Gratefully,




Funeral Director, Betz, Rossi, Bellinger &
Stewart Family Funeral Homes
CLICK HERE TO CLOSE